NEW RELEASE SOON !
"ARCANA"
GUILLAUME BARRAUD
bansuri flutes, composition & concept
TAM DE VILLIERS
electric guitar
JOHANN BERBY
bass
XAVIER ROGÉ
drums
Mixed by Philippe Tessier Du Cros
Mastered by Raphaël JoninImage : MICHAEL WHITEHEAD
("I can't Explain", 2014)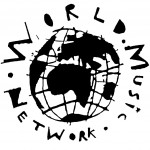 NEW RELEASE SOON!
ARCANA
ALBUM À VENIR
GUILLAUME BARRAUD
bansuri flute, composition
TAM DE VILLIERS
electric guitar
JOHANN BERBY
bass
XAVIER ROGÉ
drums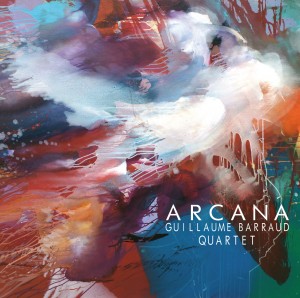 Band

: GUILLAUME BARRAUD QUARTET




Tiltle

 

: Arcana


Release Date

: unknown


Format

: CD
Following the album "Azar" album, released on Buda Records in 2013, Guillaume Barraud, composer and flautist, a disciple of the legendary Hariprasad Chaurasia, introduces ARCANA, his first album as a leader. Surrounded by exceptional musicians such as british guitarist Tam De Villiers, bass player Johann Berby from Reunion Island and drummer Xavier Rogé from Belgium, the artist reveals the secrets of a timeless universe. Better known in the field of traditional music from Northern India, the bewitching and sensual bansuri flute reaches a new dimension within this electric "jazz" quartet. Arcana tells a journey of initiation to contemporary India.
Après l'album "Azar", paru en 2013 chez Buda musique, Guillaume Barraud, flûtiste/compositeur, disciple du légendaire Hariprasad Chaurasia, signe ici ARCANA, son premier album en tant que leader. Entouré de musiciens d'exception tels que le guitariste Tam De Villiers, le bassiste Johann Berby, et le batteur Xavier Rogé, Guillaume Barraud dévoile les arcanes d'un univers intemporel. Plus connue dans le registre traditionnel de l'Inde du Nord, la flûte bansouri, envoûtante et charnelle, trouve une dimension nouvelle dans ce quatuor électrique très "jazz". Arcana raconte un voyage initiatique des plus "rock'ambolesques" jusqu'à l'Inde contemporaine.
Artwork by Michael Whitehead ("I can't Explain")