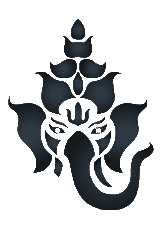 INDIA TOUR 2020
In January 2020, following the release and promotion of their new album: 'Arcana – The Indo-Jazz Sessions' with a series of concerts in France, UK, Luxemburg and Russia, the Guillaume Barraud Quartet was invited to perform at the prestigious Hriday Drishyam Music Festival in Bhopal, India and some of the most renowned Jazz Clubs in the Indian subcontinent.
This concert tour was a crucial step for the band and a logical outcome for the project was initiated years ago in Mumbai, where its leader studied the Bansuri and drew his inspiration.
They were able to reach a new audience on another continent, where contemporary jazz is increasingly popular, and bring music to places where they never expected, in collaboration with local NGOs. Their musical concept was very well received judging by the response and feedback from both the audience and organisers. The band has already been asked for another tour in India.
This concert tour was sponsored by Sacem, Spedidam and Alliance française Bombay.